We are 100% dedicated to your well-being. So our focus is always on you. Our mission is to be the trusted health plan of choice for customers, members, partners and our employees.
We unite physician, hospital and health insurance solutions to reduce health care costs, improve quality and deliver a better member and patient experience for you. We offer individual and family health insurance both on and off the ACA Marketplace.
Our service area includes the city of St. Louis plus St. Charles, Warren and St. Louis counties in Missouri, along with Madison and St. Clair counties in Illinois. And our company was developed right here in St. Louis by local health care and insurance professionals. Our providers are established and respected for their high-quality care.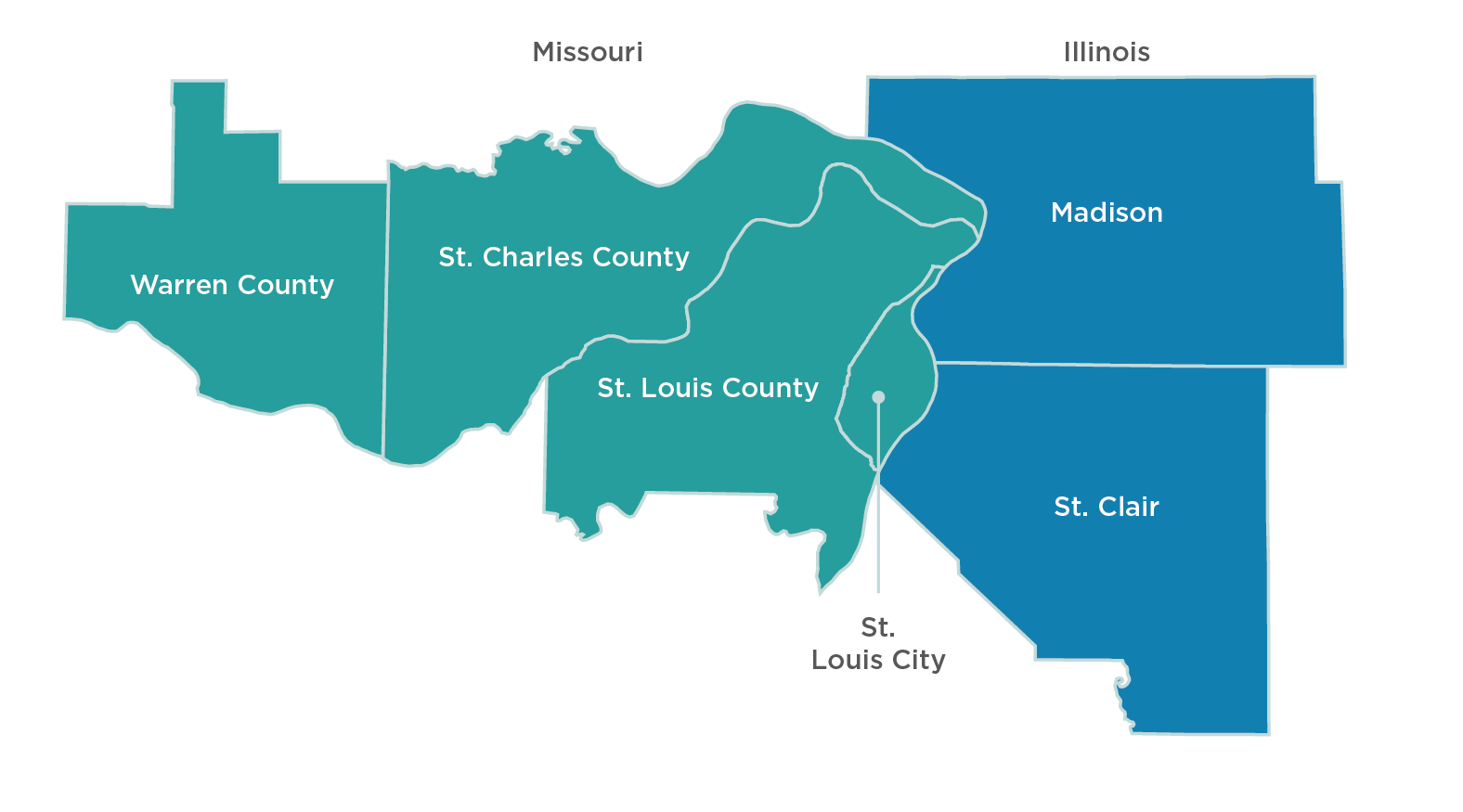 Map of Warren County, St. Charles County, St. Louis County, St. Louis City in Missouri, and Madison and St. Clair Counties in Illinois.